Virtual Pinball
Introduction
Quick Nav: Intro - Research - Cutting Wood - Assembling - Wiring - Done

Spoilers... Here's what I eventually built: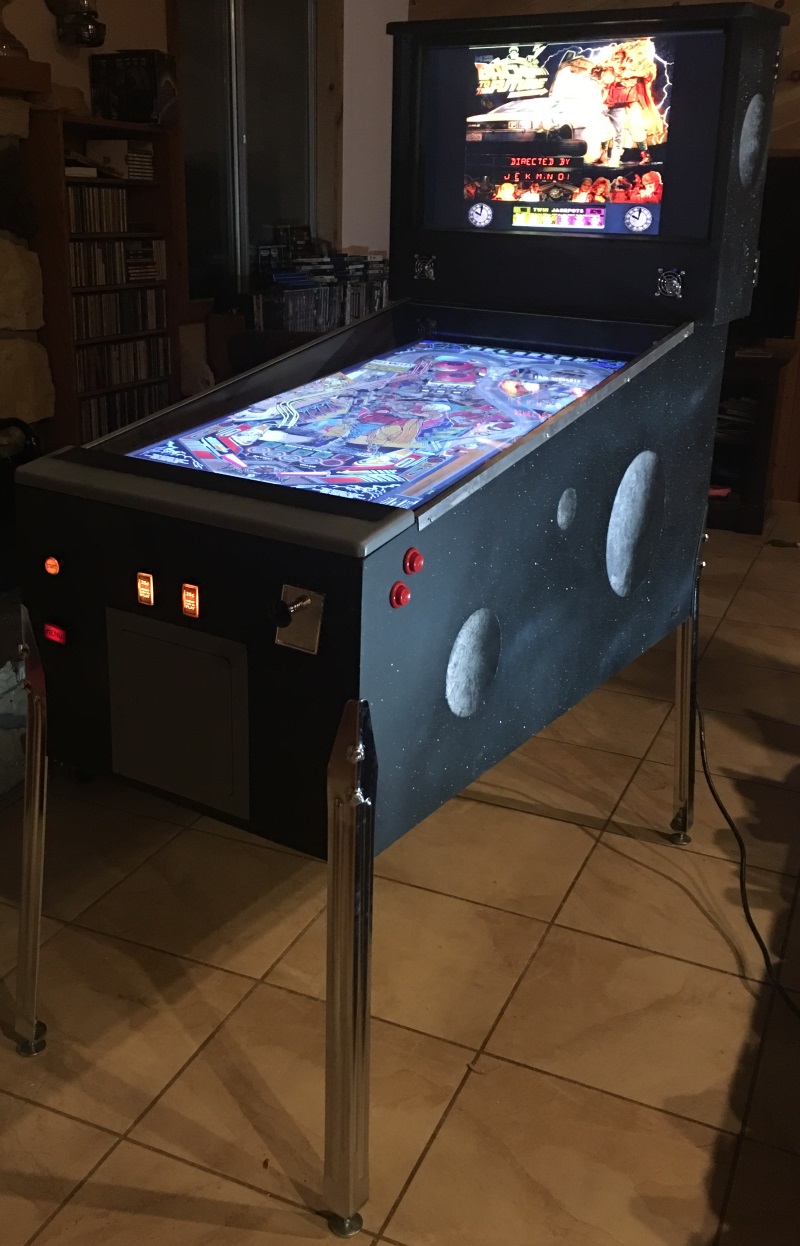 Introduction

I've always been a big fan of pinball. As a kid, I played way more pinball than video games. I'm not sure what it was that drew me in, but I was hooked from the first play.

I've always wanted to own a real pinball machine. In fact, one of my coworkers owns a Cyclone, but she won't part with it! Anyway...

Recently, (ok not that recently) I read about a virtual pinball machine on the Coding Horror blog. I was blown away! I really wanted one, but I didn't have the $3,000-$5,000 it would cost to buy one. So, I simply put it on my wish list. Here is the VirtuaPin Mini next to a real pinball machine: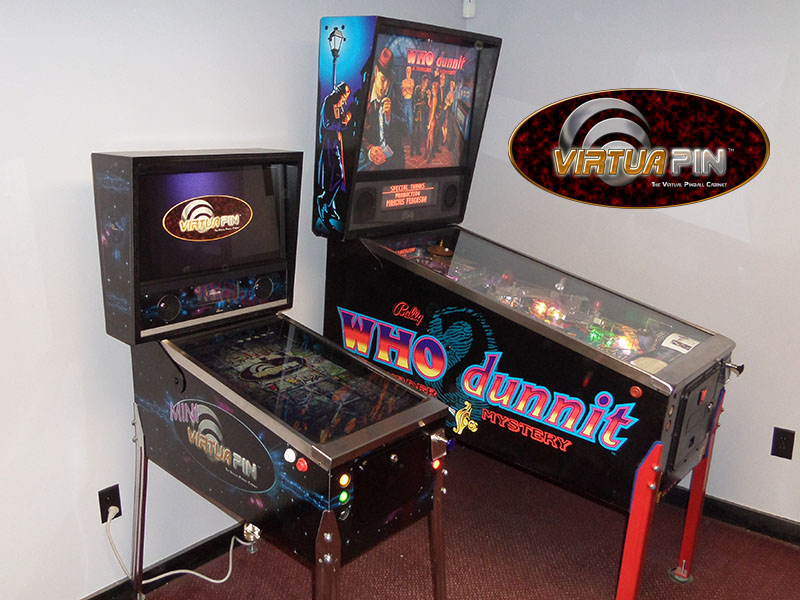 Playing pinball on a computer has come a long way from when I was young. And, you're wrong if you're thinking that it looks like this today: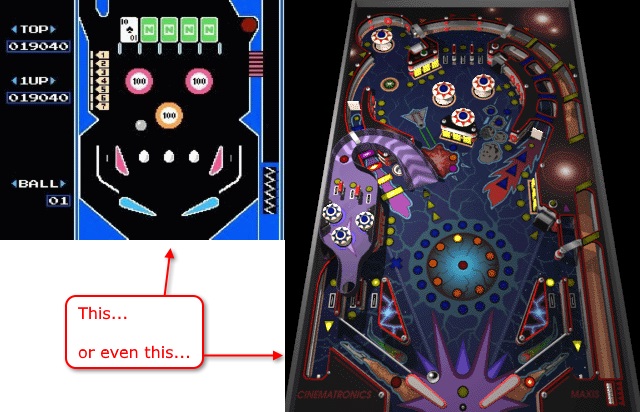 The first true pinball simulation was made by a company called Pro Pinball.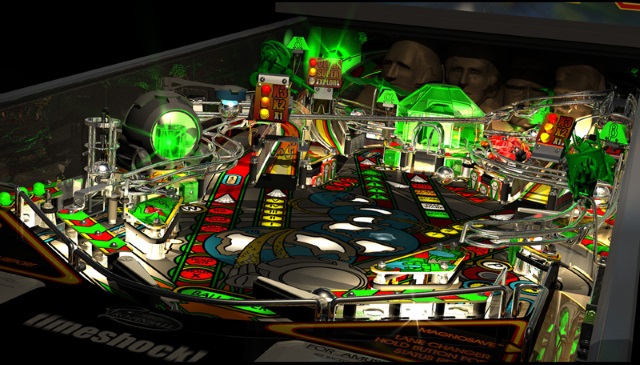 The pinball simulation software available today is very realistic. Playing it really does feel like playing a real pinball machine.

As it happens, a few months ago, I upgraded my computer's monitor from 27" 1080p to a 27" 4K setup. About that same time, I also upgraded my main TV to 4K and moved the older 42" 1080p monitor to the spare room.
I started thinking... what to do with these extra monitors? Then, I remembered about the virtual pinball machine and wondered if I could actually build one myself--after all, I have the screens and I can dig up a spare computer, no problem. I wonder how close to the $5000 machine I can get for $550 assuming I build the cabinet from scratch and I already have the computer and screens...

Well, before I spend a ton of money building a virtual pinball machine, I better see if this really will work.